How to get to Chateau Perroterie: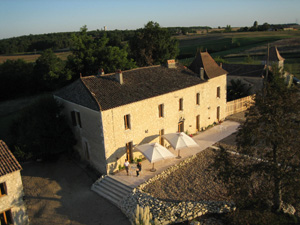 Ways of getting here:


1) Fly to Bergerac or Bordeaux airports and hire a car.
Approximate drive times:
Bergerac (35m)
Bordeaux (1hr 15m
)
Bordeaux Airport is served by routes from locations throughout Europe and beyond including London Gatwick, London Stansted, London Luton, Manchester, Birmingham, Southampton, Bristol, Norwich and Dublin. These routes are flown by British Airways, Air France, KLM, Aer Lingus, Bmibaby, Flybe, Easyjet and many others. For detailed flight information please check Bordeaux Merignac International Airport.
2) Fly to Paris and drive, or come by rail (SNCF) from Paris to Bordeaux
The journey from
Paris

(Gare d'Austerlitz) to

Bordeaux

takes about 3 hrs.
Car hire is also available from Bordeaux railway station. Book in advance.
3) Rail from London to Paris then Paris to Bordeaux
The journey from

London

to

Paris

(Gare du Nord) takes about 3hrs
Be sure to allow sufficient time between trains in Paris to get from

Gare du Nord

to

Gare d'Austerlitz

and to allow for delays (at least 1hr to 1hr 30m)
4) Driving
Chateau Perroterie is approximately 6 hours' drive from the cross channel ferry ports of Saint Malo, Caen and Le Harve or 7 hours from Cherbourg. Cross channel operators to these ports include Brittany Ferries, Condor Ferries, LD Lines and Irish Ferries. Alternatively you may wish to us the Channel Tunnel via Eurotunnel.
HERE ARE LINKS TO SOME USEFUL TRAVEL WEBSITES:
French Railways (SNCF)
Website for Cheap Air Fares
Website which checks
all best Air Fares from UK
Easyjet
Ryanair
Europcar
Eurotunnel
P & O Ferries
Dover-Calais Channel Crossing


Ferry and Hotel deals from Drive-Alive
Sorry, but Eurostar and Seafrance blank out websites who link to them.
Save our site address in your favourites before visiting their sites
Here are their addresses (you'll have to cut and paste them into your browser)...
Eurostar Rail - http://www.eurostar.com
London/Paris by train via channel tunnel
SeaFrance - http://www.seafrance.fr
Dover-Calais Channel Crossing

Park Stay & Fly - hotels and airport parking

Our Park & Fly packages, will provide you with a night in a comfortable hotel near the airport, up to two weeks parking while you are away, and include complimentary round-trip transportation to the airport -- all for one low, no surprises, package price. In some cases this entire package will cost you less than parking at the airport.


Parking Manchester Airport
http://www.Manchester-airport-car-parking.co.uk

Visit the Chateau Perroterie Website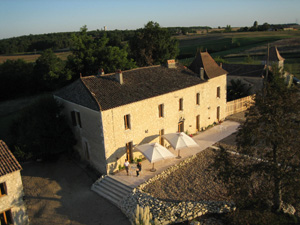 ---


| The Tutors | Courses and Dates | The Structure of the Courses | Hotel and Location | Rates for Accommodation and Courses | Special Offers for Group Bookings | Courses by E-mail | Try a FREE E-mail Course | How to Book | SPECIAL: Advice from an Agent | What People Say About The Courses | Useful Travel Links | Contact Us | Writers' Forum | Back to the Home Page |


---

© 2008 Peter May & Janice Hally


---