---
Peter May - The Lewis Trilogy - Peter May - The Blackhouse - Peter May - The Lewis Man - Peter May - The Chessmen - Peter May - The China Thrillers - Peter May - The Enzo Files


Peter May - Peter May - Peter May - Peter May - Peter May - Peter May - Peter May - Peter May

---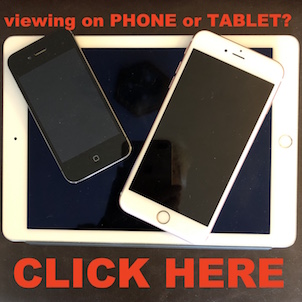 | LATEST NEWS | BIOGRAPHICAL DETAILS | CONTACT PETER MAY | THE LEWIS TRILOGY |
| THE CHINA THRILLERS | THE ENZO FILES | OTHER WORKS |
| REVIEWS | ARTICLES | VIDEO | RECIPES | CREATIVE WRITING COURSES IN FRANCE | MISCELLANEOUS STUFF |
| MEDIA ROOM | FRENCH SITE | DUTCH PAGES | SITE MAP |
---
Peter May's books have sold several million copies worldwide and have won awards in the UK, the USA, and France.

He is the author of:
- the internationally best-selling Lewis Trilogy (The Blackhouse, The Lewis Man and The Chessmen) set in the Outer Hebrides of Scotland
- the China Thrillers, 6 books featuring Beijing detective Li Yan and American forensic pathologist Margaret Campbell
- the critically-acclaimed Enzo Files, 6 books featuring Scottish forensic scientist Enzo MacLeod, which is set in France
- several standalone novels including the multi award-winning Entry Island, Runaway, Coffin Road, I'll Keep You Safe, and his latest, entitled The Man With No Face (January 2019, riverrun, Quercus UK a new edition of a book first published in 1981).

Peter May was born and raised in Scotland. He was an award-winning journalist at the age of twenty-one and a published novelist at twenty-six. When his first book was adapted as a major drama series for the BBC, he quit journalism and during the high-octane fifteen years that followed, became one of Scotland's most successful television dramatists. He created three prime-time drama series, presided over two of the highest-rated serials in his homeland as script editor and producer, and worked on more than 1,000 episodes of ratings-topping drama before deciding to leave television to return to his first love, writing novels.

He has won several literature awards in France. He received the USA's Barry Award for The Blackhouse, the first in his internationally bestselling Lewis Trilogy. In 2014 Entry Island won both the Scottish Crime Novel of the Year and a CWA Dagger as the ITV Crime Thriller Book Club Best Read of the Year. Peter now lives in South-West France with his wife, writer Janice Hally..
Click here
to find out more